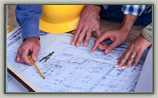 Within last years Rapid Blueprint went through a lot of transitions. We offer higher quality and faster turnaround. New lines of service such as Direct File Transfer, Plan Room, New Cutting Edge Software that allows us to Stream Line Operation. Thanks to our partners, all this and many more creative ideas have become reality. We created "The New Rapid Blueprint" that is ready to face all of the challenges of a growing reprographics industry might bring. We' re compliant with most of the software that you as a customer might be using. We'll try to meet if not exceed your expectations and dead - lines. With 4 Locations in Tampa Bay area we're able to accept / deliver prints from virtually all of the Bay area. Those locations also allow us to accept jobs from one area and produce / deliver that job on the opposite side of the Bay within a short amount of time.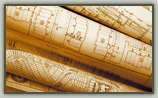 Click on the links on the left panel for detailed information about Services we Provide.


If you have any more questions feel free to contact us.